Viscount Rothermere has paid tribute to Dame Ann Leslie as "a brilliant journalist with the courage of a lion" after her death aged 82 on Sunday.
Leslie began her career at the Daily Express straight out of university. After starting in the Manchester office, she was quickly moved to London and given her own column, aged just 22.
She began as a showbiz reporter before moving on to foreign affairs and covered conflicts from El Salvador to the Falklands. She also covered presidential and UK elections, the fall of the Berlin wall and the famine in North Korea – winning nine Press Awards along the way.
Talking to Press Gazette in 2007, she said of her early days on the Express: "I got a job as a so-called trainee graduate reporter at the provincial office of the Daily Express in Manchester. It was an absolutely grisly time. I hated it so much. I didn't know how to do stories, anyway. I had a terrible first news editor, Tom Campbell, who told me I was keeping a good man out of a job.
"I wanted to get the hell out of Manchester and when I was 22 I was given a column in Fleet Street. But I hated it. I thought: 'What the hell do I know about anything?' Now it's normal, but then it was revolutionary. Everybody liked it, but I knew it was rubbish – although, looking back, maybe no more rubbish than anyone else's.
"Fleet Street had dimly become aware that half of the human race were women, but in Manchester it was completely macho. [Campbell] did everything he could to drive me out. Funnily enough, if he hadn't been so keen to get rid of me straight off, I wouldn't have hung on, but it so enraged me that his treatment of me was on the grounds of my gender, a certain kind of iron entered into my soul.
"I wasn't particularly feminist because modern feminism hadn't got going then, but it made me determined that I would leave on my own terms."
From 1967 onwards Leslie was on a freelance contract with the Daily Mail. She said was determined to never again be a "taxi on a rank".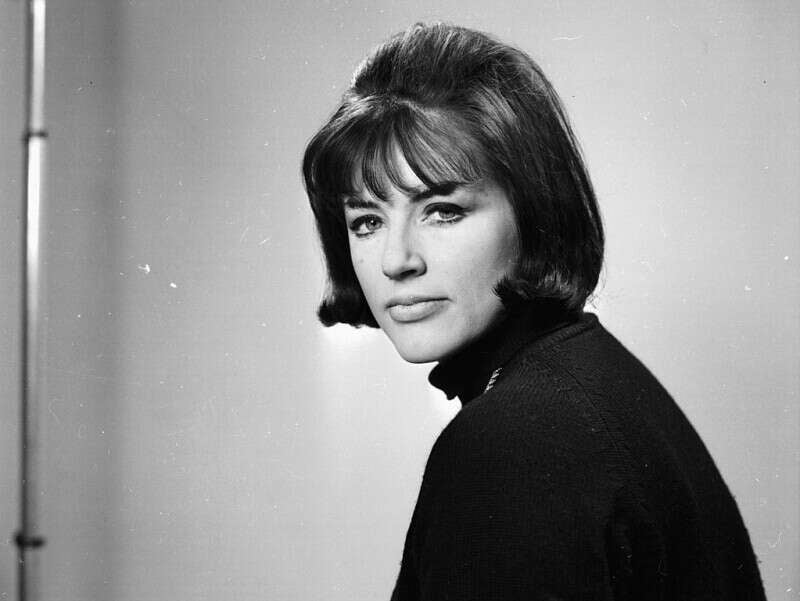 Talking about her time covering foreign politics, she said: "I've known several war junkies, six of whom were good friends and have been killed. I'm not a hardware person – I couldn't tell a T74 from a T55 and don't care. I'm just interested in the politics and, of course, politics is about human stories.
"I think the covering of war has changed since more women have gone into it. Although I rather resist the idea that there is a feminine way of covering stories, I think when it comes to war there is. Men have much more of a Top Gear Clarkson-like concern with hardware. Women are more interested in the human stories.
"Some of the older foreign correspondents, some of them deceased, said to me they hated the feminisation of war coverage. One old crusty gent said to me: 'You women feminised all the news."
"There weren't many women working as foreign correspondents when I started, but now they're 10 a penny."
She said that she often saw it as her job to interest Daily Mail readers in a foreign story they might otherwise overlook.
"What I really like is starting off on a job that you know perfectly well your readers don't want to know about. The challenge is to get them to start reading and thinking: 'I'll go on reading it.'
"You know from the reactions you get that they had never heard of this place before, but they think: 'Wow, that was terrific'. It's partly aspirational – they want to read a paper that credits them with enough nous to want to know and hear about something that might be outside of their immediate comfort zone."
Daily Mail editor-in-chief Paul Dacre said: "A smasher of glass ceilings, she was a groundbreaking figure in the craft of journalism."
Leslie is reckoned to have reported from 70 countries for Mail between 1967 and 2012. She was said to have rated this report from 1990 of Nelson Mandela's release from prison as among her best work.
The post Star Daily Mail foreign reporter Dame Ann Leslie dies aged 82 appeared first on Press Gazette.