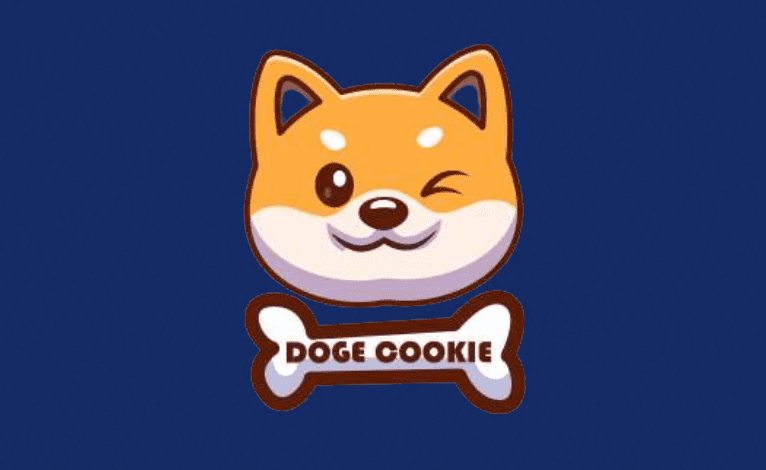 Introduction
Welcome on board Doge Lord! If indeed you are a big fan of meme tokens that have great utilities, You are in the right place. Fasten your seatbelt, as we take you to the moon. Dogecookie is a full-on community token with the main goal of generating wealth solely for its members. The utilities are built through a formidable ecosystem and of the generated revenue will be infused back into the community. To attain such wealth generation on our community-based token, The team has put in place several activities such as vote to earn, stake to earn, and other viable features to give the community high earning power. We build the platform on the blockchain technology. Therefore, you can be sure that our voting system is secure and transparent. Furthermore, we aim to go above and beyond by creating a blockchain ecosystem that self-promotes using NFTs to provide access to additional material and events that make the blockchain hype ship worthwhile to board.
Values
Community:
AT Dogecookie we work with a team of cryptocurrency experts, journalists, developers, designers, and strategists who understand the in and out of the cryptocurrency world backs Dogecookie. The team at Dogecookie has handled core cryptocurrency projects with impressive success stories.
Technology
The Doge Cookie Token
The Doge cookie native cryptographically secured fungible protocol token (ticker symbol $DCK) is a transferable representation of attributed utility functions provided in the Doge cookie protocol/code and is intended to be used purely as an interoperable utility token thereupon. $DCK is a functioning multi-utility token that will be utilized as a decentralized means of exchange between Doge Cookie members. The purpose of establishing $DCK is to provide a convenient and safe mechanism of payment and settlement amongst players interacting inside the Doge Cookie Ecosystem without the use of middlemen such as centralized third-party entities/institution/credit. It is not and is not intended to be, a medium of exchange accepted by the general public (or a subset of the general public) as payment for goods or services or for the discharge of debt; nor is it designed or intended to be used as payment for any goods or services other than those exclusively provided by the issuer. $DCK may only be used in the Doge cookie ecosystem, and possession of $DCK confers no rights, express or implied, other than the right to use $DCK as a method to enable consumption and interaction within the Doge Cookie Ecosystem. The $DCK token is an ERC-20 and BEP-20 token with unique features. Every buy and sell transaction is subject to a 0.3% $DCK tax. That 0.3% tax goes into the Treasury's coffers. The cash in the treasury wallet will be utilized to further expand the Doge biscuit Ecosystem and to promote adoption through marketing campaigns. Doge cookie is cross-chain and is available on both the ETH and BSC chains.
Market Survey/ Research
The global cryptocurrency market size was valued at $1.49 billion in 2020, and is projected to reach $4.94 billion by 2030, growing at a CAGR of 12.8% from 2021 to 2030. The global cryptocurrency market cap in recent time is $1.24 Trillion, a -26.83% change one year ago. In recent time, the market cap of Bitcoin (BTC) is at $561 Billion, representing a Bitcoin dominance of 45.24%. The global cryptocurrency market size was valued at $1.49 billion in 2020, and is projected to reach $4.94 billion by 2030, growing at a CAGR of 12.8% from 2021 to 2030. The global cryptocurrency market cap in recent time is $1.24 Trillion, a -26.83% change one year ago. In recent time, the market cap of Bitcoin (BTC) is at $561 Billion, representing a Bitcoin dominance of 45.24%. Cryptocurrency is known as virtual currency. It is a form of currency that exists digitally only and has no central issuing or regulating authority above. It uses blockchain technology to authenticate the transactions. Furthermore, it does not rely on banks to verify the transactions but is used as peer-to-peer system that enable users to send and receive payments from anywhere in the world. Increase in need for operational efficiency and transparency in financial payment systems, rise in demand for remittances in developing countries, increase in data security, and improved market cap are the major factors that drive the growth of the global cryptocurrency market. understanding the impact of various factors such as bargaining power of suppliers, competitive intensity of competitors, threat of new entrants, threat of substitutes, and bargaining power of buyers on the global cryptocurrency market.
Key Performance Index
Investors don't mind whether it is the bull or bear run. What matters is the opportunity to buy their potential 1000X gem, and Meme coin tokens poses to be one of the most rewarding investments most crypto enthusiasts are interested in. Although not one without its risks. Meme coin is a cryptocurrency that is depicted with animated or comical memes. They can be fun, and highly rewarding. Doge cookie fit perfectly into this description. It is highly rewarding, and its main purpose is to create wealth for its members. Today, there are hundreds of meme coin tokens out there, but most of these tokens are worthless because they do not have utility (use cases). On this note, many of these tokens are used primarily for speculations and trading, thus making them subjected to extreme volatility. In the case of $DogeCookie, our team of crypto expert, has put in place some exceptional use cases that will help the token fulfil the law of demand. The higher the demand, the higher the price. These use cases would help the token price soar. Community members can participate in vote to earn, where weekly winners are rewarded. Also, Community Networking where members can take advantage of the refer and earn system, Participant gets some certain percentage of what their invitee purchases. That's not all, community members can take advantage of the stake and earn system, All these and many more are the KPIs that would help sustain our token and help us maintain the 1000X nature in our genes. $DCK is certainly set for greater things. We are not just a meme token; we are a meme token with a purpose.
Ecosystem
Our ecosystem is where all the components of the token work together to give our investors the best bubble of the token. These are AI-generated NFT's Which First 10 cookie will be will be minted and introduced in the cause of the presale with incentives that will be given value directly from strategies deployed with the help of the team and community. Doge Cookie will as well complement the efforts of Doge Ninja which will come in form of hierarchy noted as; Red, Blue, White, and Black cookies Respectively. All Doge cookies attract incentives, and Black which is the highest of them all attracts more.
Vote To Earn
Participants who are willing to vote on prescribed platforms would be called the Doge Ninjas. Once a member gets the Black Ninja accolade which is the highest rank, he would receive $200 as compensation and would have extra incentives as APY as stated already, Doge ninjas of any rank are able to get incentives on any Doge cookie NFT being purchased in the market place which will also get more value increase, the more voters being produced. Therefore, the more you vote, the more your chances are. 5 Doge Ninja: We will compensate Community members with the weekly highest amount of votes with $50 and a recognised status as a Doge Ninja which can be in various forms; Red, Blue, White, and Black Doge Ninjas. Across all stages, participants earn $50. The last stage is the Black Ninja, The weekly winner will be compensated with $200 and also higher incentives when they purchase Doge Cookie from our Market place.
Community Network
This is a form of referral system, it is another way to earn without having to stake or vote on Doge cookie platform. This will be accessible to existing members and newbies. To become a part of this, Membership registration must take place on Doge cookie web, Once registered, on every member dashboard contains a unique code which is set to be a referral code and proof of referral. When such code is being used, once all 10 or 5 referral phases are being completed, Such individual automatically earn certain percentage depending on the referral plan at the end of every referral stage. In a case where target have not been met, points acquired in such phase will be calculated in percentage or points. This is dependent on the referral plan
Doge Cookie Staking
Doge Cookie community members are able to stake their token to earn extra income. They have exclusive rights and are well-respected members on the platform. The term "stake to earn" on Doge Cookie platform is a very simple process. As a holder of Doge cookie token, you are able to stake as low as 100k $DCK All stakes and APY's will be unlocked for claims depending on stake plans. "Being able to stake from some certain level you get to have incentives as various Doge ninjas". Other benefits that come with this include a Hierarchy of membership in the community which is stated as follows; SPONGE, SHRIMP, CRAB, OCTOPUS, FISH, DOLPHIN, SHARK, WHALE, BLUE WHALE, TIMEKEEPER Doge Stars. Solely depends on the stake capabilities of members. Also "Being able to stake from some certain level you get to have incentives as various Doge ninjas".
NFT Marketplace
On Doge Cookie marketplaces, you can mint items and turn them into an unchangeable and tamper-proof NFT.
COOKIENOMICS
At Presale we will be selling 60% of our tokens so that our community will have higher chances of creating wealth. Also, this will help also ensure there is no Rugpull, and help build the project on the strength of the community. 15% of the token will go towards providing liquidity on the Decentralised and Centralised Exchange listing. 15% will be allocated to Stakes and incentives, 5% will go to our doge cookie Team and 5% to Charity.
Charity
Here in Doge cookie, Our sole aim is to create a platform that gives every member an equal right to thrive and achieve as much as possible. However we are keen to ensure no one is left behind during the cause of this project, giving back is a very important aspect of this project. We will ensure contribute to humanity as much as we can. Also we look forward to appreciate committed members and loyalists of the project irrespective as a compensation and appreciation. Lastly we hope to extend our motives towards innovative start ups in crypto niche to help develop the crypto space.
Decentralized Exchange
Decentralized exchange is a peer-to-peer marketplace where users can trade cryptocurrencies such as Doge cookie in a non-custodial manner without the need for an intermediary to facilitate the transfer and custody of funds. They operate without an intermediary organization for clearing transactions, relying instead on self-executing smart contracts to facilitate trading At the end of the presale, Doge cookie will be listed on decentralized exchanges to help increase publicity and Prevent market manipulation. Due to peer-to-peer exchange of cryptocurrencies, decentralized exchanges prevent market manipulation, protecting users from fake trading and wash trading.
Centralized Exchange
Centralized cryptocurrency exchanges act as an intermediary between a buyer and a seller and make money through commissions and transaction fees. CEX are exchange for digital assets. Popular Crypto Exchanges are Binance, Coinbase Exchange, KuCoin and many more. A big step in forward in Doge Cookie's Journey is getting listed on Centralized exchanges because it is an extra layer of security and reliability when it comes to transactions and trading. By facilitating the transaction through a developed, centralized platform, centralized exchanges offer higher levels of comfort.
Risk
The Company believes the following key risk considerations is significant regarding the trading and use of the Doge Cookie token. This list is not exhaustive. All additional information in the White-paper should also be considered, and participants are advised to consult their professional advisers about these risk factors (including their financial, accounting, legal, tax, or technical advisers or experts). The following are the risks of losing access to Doge Cookie Tokens as a result of misplaced private key(s), mishandled custody, or mishandled participation: The purchase, holding, and disposal of Doge Cookie Tokens all require the use of a wallet. The participant understands that he is accountable for setting up the Wallet with a third-party provider to hold Doge Cookie Tokens as well as for taking reasonable security precautions to safeguard the wallet. As a result, if the required private key(s) connected with the Wallet holding Doge Cookie Token are lost, the Doge Cookie Token and any other cryptocurrencies and/or tokens will also be lost. Furthermore, the Participant's Doge Cookie Token could be stolen by any third party that has access to such private key(s), including through the Participant's Wallet login credentials. Furthermore, Doge Cookie Token may also be lost as a result of any mistakes or issues with the Wallet the Participant uses to receive and keep Doge Cookie Token, such as the Participant's own inability to properly maintain or use the Wallet or caused by the Participant's selection of a third-party provider for the Wallet.
Hacking Risk and Security flaws
The possibility that the Website, the Doge Cookie Token source code, the Smart Contract, or any related software or infrastructure include security flaws: The Smart Contract, the Website, or the Doge Cookie Token could all contain unintentional bugs or vulnerabilities that prevent users from using them or cause them to lose their Doge Cookie Token. Doge Cookie Token may experience unintended or unforeseen effects as a result of updates and revisions. Low or no liquidity risk or risk of not listing: The Company makes no guarantees or assurances regarding exchange service providers and acknowledges that exchanges may be under uncertain governmental jurisdiction. In relation to those transactions, users, including the participant, may be the victim of fraud and failure. There is no assurance that a vibrant secondary market will emerge or persist for Doge Cookie Token. In contrast to bank accounts or accounts with financial institutions, Doge Cookie token are not protected unless the participant purchases private insurance specifically for that purpose. The loss of Doge Cookie token is not covered by any public insurance. Risks associated with Internet transmission include issues with hardware, software, Internet connections, and other technologies that Doge Cookie token depend on. These risks are associated with the use of Doge Cookie tokens. When using Doge Cookie token or the website, these errors could lead to communication breakdowns, errors, distortions, or delays.
Disclaimer
Doge cookie, which includes, but is not limited to, the overall project, coin, website, smart contracts, and any apps described in this conceptual design in any jurisdiction, paper is not a licensed, unlicensed, or exempted financial or payment service of any type. Any terminology used in this white-paper, on the website, or inside the app is merely for convenience and has no effective or legal significance in a regulated and/or financial environment. The $DCK smart contracts are open-source, security-audited, and long[1]lasting. In all jurisdictions, the token is solely a utility token and is not and cannot be deemed a "security" or otherwise regulated token of any type. The token is not e-money or fiat money, nor is it an asset-backed stable-coin, whether global or limited in scope. This white-paper, on its own, does not constitute a contract or a contractual agreement of any type, nor does it constitute an invitation, solicitation, or offer to invest in the token or acquire or use tokens in any form, with any expectation of profit. Any Doge Cookie user represents and certifies that he or she has obtained proper technical, administrative, regulatory, and legal advice prior to and after accessing and/or reading this white-paper or the website, and/or utilizing any section or aspect of Doge Cookie including the token. The user disavows any claim of any kind against any community member directly or indirectly involved with Doge Cookie for any damage suffered, including total loss, and acknowledges and accepts that there is an inherently high risk in accessing, acquiring, or using any type of blockchain and/or crypto system, token, platform, software, or interface, including Doge cookie. In this project, all names, and incidents are made up. There is no intent for or should be implied association with real people (alive or dead), places, buildings, or goods