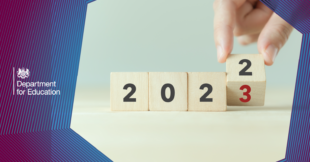 By now, schools in England will have broken up and closed for the Christmas Holidays.
With multiple bank holiday's over the holiday season, here's everything you need to know about when your child goes back to school in the New Year.
When does my child's school reopen?
Dates school return may vary across the country.
Most schools will return on Tuesday 3 January as the New Year's Day bank holiday falls on Monday 2 January in 2023.
If your child goes to school in England and Wales, you can find your child's school term, half term and holiday dates on your local council's website here: School term and holiday dates – GOV.UK (www.gov.uk).
All you need to do is enter your post code and your local council will be matched.
Once you're on your local council's website, search for school term dates and the list will be available there.